The SLS (Subterranean Living Sculpture) will inhabit over 250m of sunlit underground passageways, chambers and installations.
All along this stunning parabolic passage will be jewels of life, in fissures and bubble-like niches, cocooned in chambers and suspended in sun shafts.
These jewels range from diamonds to kidney ferns; from fluorescent fungi that give enough light by which to read, to a sunlit chandelier of filmy ferns; from the tiniest moss that glows, to the plant with the largest of all sperms.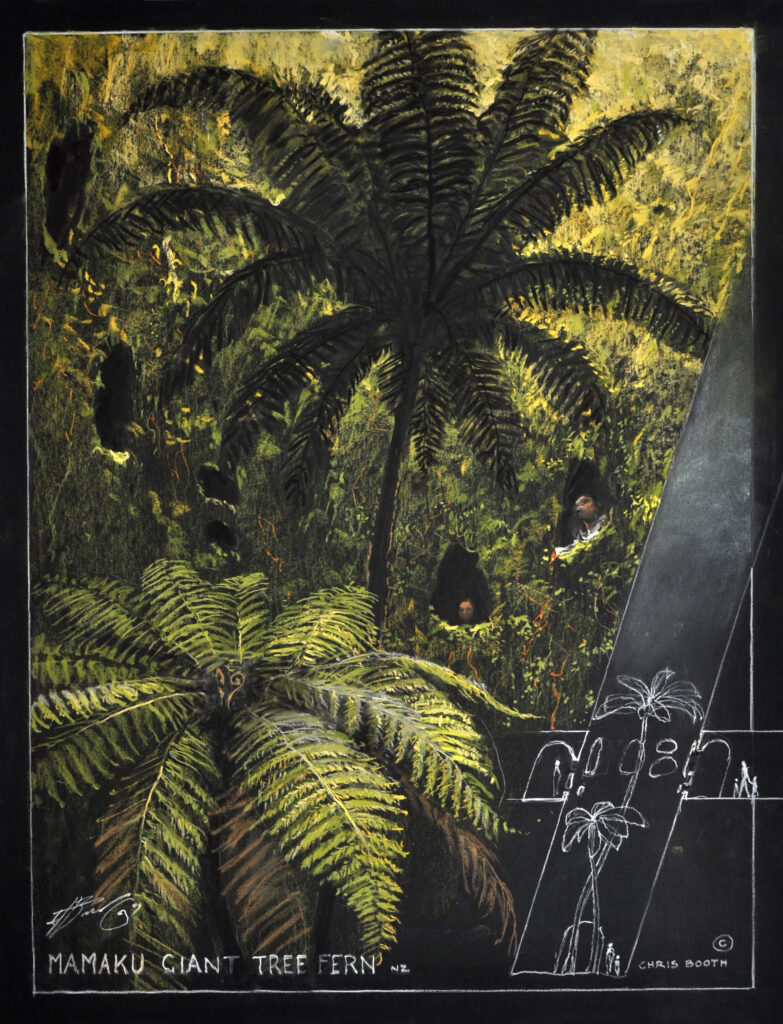 Visitors will experience surreal visions reflected in crude oil and will come face-to-face with coal as it is before the miners extract it. SLS will feature sculptures made from living fungi ‒ culinary, hallucinogenic and medicinal. There will be a kinetic fungi tower that will eventually collapse a 20-tonne pile of logs, sticks and boulders. Within a giant chamber filled with seawater will be an ethereal space for viewing gently waving 12 m long giant kelp.
SLS will be filled with natural light. Mirrors at the surface will track the sun all day and direct its rays down shafts; the natural properties of the shafts themselves will transmit the available light to provide a constant, appropriate level of illumination.
Various viewing levels will cater for babies and children as well as adults, and the SLS environment will feature the very best air quality.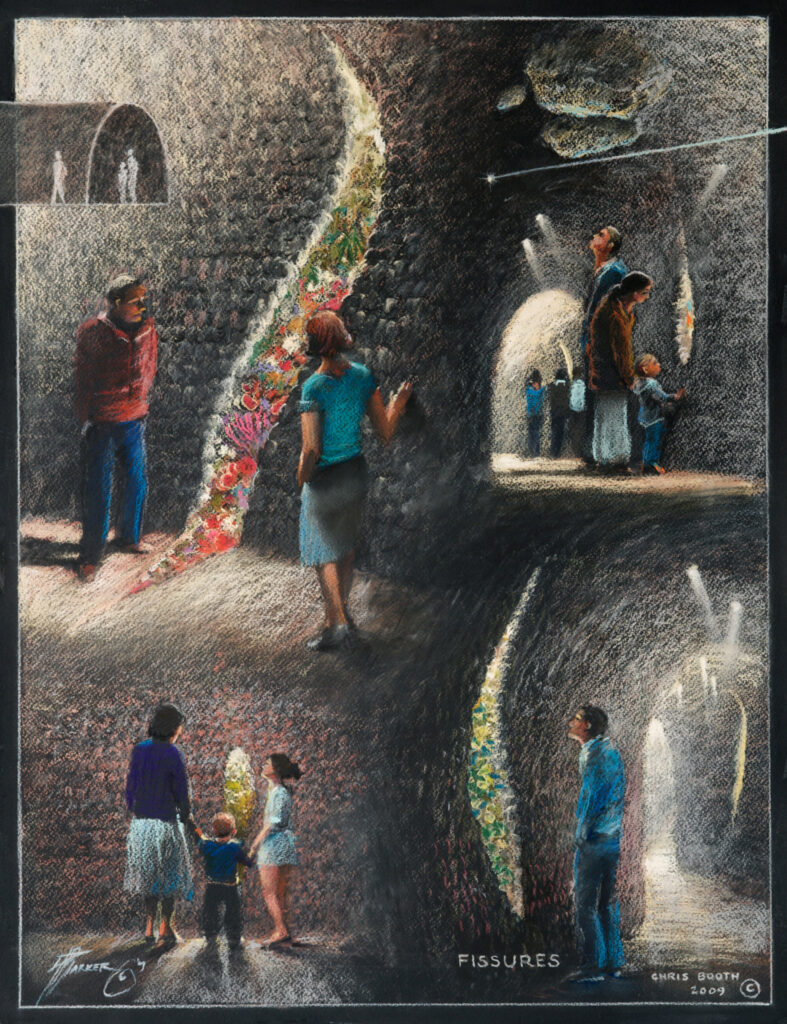 Forests are being destroyed; rivers are dying; oceans are seriously under threat: what was a luxuriant environment is turning into a wasteland and the uncontrolled build-up of man-made greenhouse gas emissions is making our atmosphere inhospitable ‒ even toxic ‒ to life as we know it. The devastation caused by people is happening around us on an ever-increasing scale. The Subterranean Living Sculpture will educate the visitor to be wiser – to become proactive in reversing this spiralling catastrophe.
"I'm thrilled that Chris Booth's great vision for SLS is open for realisation in his native New Zealand or elsewhere in the world, and that our earlier development work with him in the UK will bear fruit on home soil or wherever it belongs and I wish him all every success.
If we are to meet the huge environmental and socio-economic challenges of the C21st, the world needs inspirational projects like these to encourage people to live with the grain of nature and establish a more harmonious and sustainable relationship with each other and with our planet. 
Eden Project is delighted to maintain its association with the project and we look forward to offering every possible support in its successful delivery."
Sir Tim Smit Co-founder Eden Project